Join the 'Breast Asymmetry Disorder' group to help and get support from people like you.
Breast Asymmetry Disorder News
Posted 23 Apr 2016 by Drugs.com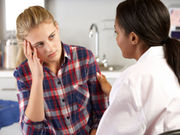 FRIDAY, April 22, 2016 – A growing interest among teenaged girls in plastic surgery on their breasts or genitals has prompted a leading ob/gyn group to recommend that doctors first talk to these young women about "normal" sexual development. "Our membership has been telling us this is coming up more and more frequently with their adolescent patients," said Dr. Julie Strickland. She is chair of ...
Posted 20 Jan 2016 by Drugs.com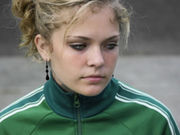 WEDNESDAY, Jan. 20, 2016 – Researchers in England have discovered a surprising reason why teen girls may not play sports – their breasts. About half of all girls at British high schools may be avoiding sports due to breast-related concerns or problems, the study authors said. "Previous studies of adult women have shown time and again that the same concerns are directly responsible for women no ...
Further Information
Related Condition Support Groups