Join the 'Bone Marrow Transplantation' group to help and get support from people like you.
Bone Marrow Transplantation News
Posted 23 Jul 2014 by Drugs.com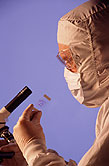 WEDNESDAY, July 23, 2014 – Most blood cancer patients in the United States who need a bone marrow transplant can find an acceptable match through the National Marrow Donor Program, a new study has determined. Depending on a patient's race or ethnic background, the study found that 66 percent to 97 percent of patients will have a suitably matched and available live donor on the registry. Even ...
Further Information
Related Condition Support Groups
Bone Marrow Transplantation, Myeloid Reconstruction, Infection Prophylaxis, Bone Marrow Transplantation, Bone Marrow Transplantation, Failure or Engraftment Delay, Bone Marrow Depression / Low Blood Counts
Related Drug Support Groups
fluconazole, Diflucan, cisplatin, Neupogen, immune globulin intravenous, Carimune, filgrastim, Platinol, Octagam, view more... Leukine, Panglobulin, Iveegam En, busulfan, Carimune NF, Gamimune, Gamimune N 5%, Gammaplex, Gammar IV, Gamimune N 10%, Venoglobulin-S 5%, Polygam S / D, Gammar-P IV, Venoglobulin-S 10%, Sandoglobulin, Gammagard S / D, Platinol-AQ, Panglobulin NF, Flebogamma, Myleran, Busulfex, sargramostim, Zarxio