Join the 'Blepharospasm' group to help and get support from people like you.
Blepharospasm News
Posted 18 Apr 2016 by Drugs.com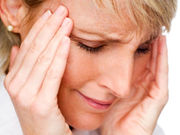 MONDAY, April 18, 2016 – Botox is a safe and effective treatment for chronic migraine and three other neurological disorders, an updated guideline from the American Academy of Neurology says. Long used to smooth wrinkles, botulinum toxin is made by a type of bacteria. The toxin blocks the release of substances at nerve endings, reducing muscle contraction and the transmission of pain signals, ...
Posted 2 Aug 2010 by Drugs.com
GREENSBORO, N.C., Aug. 2 /PRNewswire/ – Merz Pharmaceuticals today announced that the United States (U.S.) Food and Drug Administration (FDA) has approved Xeomin (incobotulinumtoxinA), a botulinum toxin type A for the treatment of adults with cervical dystonia or blepharospasm. According to an epidemiology study conducted in Rochester, Minnesota, the prevalence of focal dystonia, which includes ...
Further Information
Related Condition Support Groups
Related Drug Support Groups