Join the 'Benign Liver Tumor' group to help and get support from people like you.
Benign Liver Tumor News
Related terms: Focal nodular hyperplasia, Liver Tumor, Benign, Hepatic adenoma, Hepatic hemangioma, FNH, Hepatocellular adenoma, Liver hemangioma, Hemangioma of the liver, Cavernous hepatic hemangioma, Infantile hemangioendothelioma, Multinodular hepatic hemangiomatosis
Posted 21 Mar 2017 by Drugs.com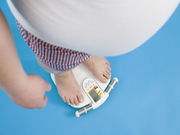 TUESDAY, March 21, 2017 – Overweight and obese young men are at increased risk for serious liver disease or liver cancer later in life, and those with diabetes have an even higher risk, a new study warns. Efforts to reduce obesity, "should be implemented from an early age to reduce the future burden of severe liver disease on individuals and society," say Swedish researchers led by Hannes ...
Posted 23 Nov 2015 by Drugs.com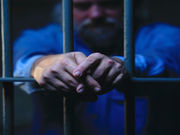 MONDAY, Nov. 23, 2015 – A prison-based hepatitis C screening and treatment program could benefit the broader community, researchers suggest. Besides reducing the spread of hepatitis C after prisoners are released, "universal [hepatitis C] testing and treatment in prisons would reduce outcomes of advanced [hepatitis C] such as liver cancer, end-stage liver disease and death among prisoners," said ...
Further Information
Related Condition Support Groups