Join the 'B12 Nutritional Deficiency' group to help and get support from people like you.
B12 Nutritional Deficiency News
Posted 18 Jun 2015 by Drugs.com
-- Anemia occurs when there are insufficient red blood cells, or they don't function properly. The American Society of Hematology says warning signs include: Feeling weak or dizzy. Having colder hands and feet. Having pale skin or a yellow tint. Feeling short of breath. Having an irregular or fast heartbeat. Hearing a whooshing sound or pounding in the ears. Having frequent chest pain or ...
Posted 2 Mar 2009 by Drugs.com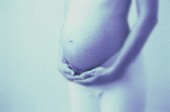 MONDAY, March 2 – Women who do not have enough vitamin B12 in their blood before and after conception have a greater chance of having a baby with brain or spinal cord defects, a new study says. Most at risk may be vegans and vegetarians, since B12 is far more common in meat and animal-based foods, noted an American and Irish research team whose findings were published in the March issue of ...
Further Information
Related Condition Support Groups
Related Drug Support Groups
Vitamin B12, B-12, cyanocobalamin, Neuroforte-R, Eligen B12, B-12 Dots, Crystal B-12, Cobolin-M, Twelve Resin-K, view more... Rubesol-1000, Big Shot B-12, CaloMist, Vitabee 12, Vita 12, Depo-Cobolin, Crystamine, Nascobal, Cyanoject, Cobal 1000, Crysti-12, Vibal, Sytobex, Cyomin, LA-12, B-12 Resin