Join the 'Avonex' group to help and get support from people like you.
Avonex News
Posted 7 Oct 2015 by Drugs.com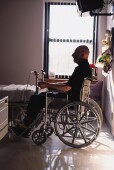 WEDNESDAY, Oct. 7, 2015 – Multiple sclerosis patients taking a new drug experienced fewer relapse rates but more side effects than patients receiving a standard MS therapy, new research indicates. In a trial comparing two sets of more than 900 patients with relapsing-remitting multiple sclerosis, scientists found that those taking the drug daclizumab HYP had a 45 percent lower relapse rate than ...
Posted 16 Mar 2005 by Drugs.com
FDA and Biogen notified healthcare professionals of revisions to the WARNINGS, PRECAUTIONS/Drug Interactions and ADVERSE REACTIONS/Post-Marketing Experience sections and Medication Guide. Severe hepatic injury, including cases of hepatic failure, has been reported in patients taking Avonex. Asymptomatic elevation of hepatic transaminases has also been reported, and in some patients has recurred ...
Further Information
Related Condition Support Groups
Avonex Patient Information at Drugs.com