Join the 'Antivert' group to help and get support from people like you.
Antivert News
Posted 30 Jun 2017 by Drugs.com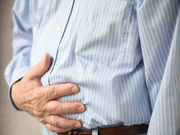 FRIDAY, June 30, 2017 – Your friends are excited to ride that monster roller coaster, but just looking at it makes you queasy. Is there anything you can do to quell your motion sickness so you can join in the fun? If you suffer from motion sickness, there are some ways to deal with it, one doctor says, though riding roller coasters isn't likely an activity you'll ever love. Motion sickness can ...
Posted 7 Oct 2014 by Drugs.com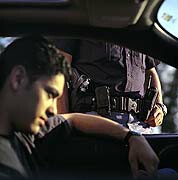 TUESDAY, Oct. 7, 2014 – Thinking about taking a drive after popping some over-the-counter medications? Better check the label first, warn experts at the U.S. Food and Drug Administration. The agency cautions that some common nonprescription medicines can impair your ability to drive and operate other vehicles and machinery safely. Some of the most common of these drugs include certain types of ...
Further Information
Related Condition Support Groups
Vertigo, Nausea / Vomiting, Motion Sickness
Antivert Patient Information at Drugs.com