Join the 'Anticoagulation During Pregnancy' group to help and get support from people like you.
Anticoagulation During Pregnancy News
Posted 2 Dec 2016 by Drugs.com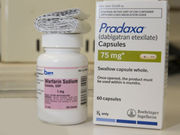 THURSDAY, Dec. 1, 2016 – Use of a blood thinner is routine for many heart patients, but these drugs come with a risk of episodes of excess bleeding. What, if any, anticoagulant (blood thinner) should these patients take after such episodes arise? A new study suggests that the blood thinner Pradaxa (dabigatran) may be a better choice than the standby drug warfarin in these cases. The reason: ...
Posted 11 Nov 2015 by Drugs.com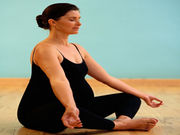 WEDNESDAY, Nov. 11, 2015 – Yoga, even late into pregnancy, appears to be safe for expectant moms, according to a small new study. The research found that yoga poses don't seem to place undue stress on mom or baby. Using real-time measurements, researchers showed that various yoga postures had no ill effects on heart rate, blood pressure or other vital signs – for the mother-to-be or the fetus. ...
Further Information
Related Condition Support Groups
Coagulation Defects and Disorders
Related Drug Support Groups