Join the 'Anticholinesterase Poisoning' group to help and get support from people like you.
Anticholinesterase Poisoning News
Posted 12 Jun 2013 by Drugs.com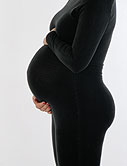 WEDNESDAY, June 12 – A pregnant woman's exposure to environmental contaminants affects her unborn baby's heart rate and movement, a new study says. "Both fetal motor activity and heart rate reveal how the fetus is maturing and give us a way to evaluate how exposures may be affecting the developing nervous system," study lead author Janet DiPietro, associate dean for research at the Johns Hopkins ...
Posted 19 Sep 2010 by Drugs.com
FRIDAY, Sept. 17 – Trained as a registered nurse to work in emergency rooms and intensive care units, Hugh Rawls did just that until sidelined a decade ago by a back injury. Today, he's still working in emergency care, but from a different angle. For the past 10 years, he has helped man the phone lines at the Poison Control Center in Jacksonville, Fla. "In a lot of ways, there's some ...
Further Information
Related Condition Support Groups
Anticholinesterase Overdose, Poisoning
Related Drug Support Groups