Join the 'Anal Itching' group to help and get support from people like you.
Anal Itching News
Related terms: Pruritus Ani
Posted 2 Nov 2016 by Drugs.com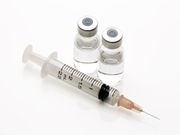 WEDNESDAY, Nov. 2, 2016 – Anal cancer rates are on the rise in many countries. But vaccination against human papillomavirus (HPV) – a virus linked to the development of anal cancer – may help curb rates of the disease, a new study suggests. Researchers looked at data from the International Agency for Research on Cancer. The data included 18 countries. The investigators found that anal cancer ...
Further Information
Related Condition Support Groups
Related Drug Support Groups