Join the 'Aluminum Acetate' group to help and get support from people like you.
Aluminum Acetate News
Posted 26 Jun 2017 by Drugs.com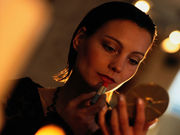 MONDAY, June 26, 2017 – When you purchase a new eye shadow or shampoo, you expect those products will be safe and that they won't cause skin breakouts – or worse. But new research found that's not always the case. And, because cosmetics are woefully underregulated in the United States, and there's no solid system in place to catch when personal care products are harmful, it's possible you'll ...
Posted 25 Nov 2015 by Drugs.com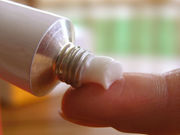 WEDNESDAY, Nov. 25, 2015 – Patients using prescription creams, gels, sprays and pills for skin conditions may shell out substantially more at the pharmacy than they did just six years ago, a new study suggests. Between 2009 and 2015, retail prices of brand-name dermatologic drugs rose 401 percent, on average, study authors reported Nov. 25 in JAMA Dermatology. Even generics have succumbed to ...
Further Information
Aluminum Acetate Patient Information at Drugs.com