Join the 'Advate' group to help and get support from people like you.
Advate News
Posted 31 Jul 2015 by Drugs.com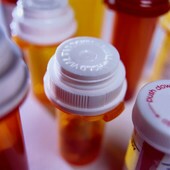 FRIDAY, July 31, 2015 – Treatment costs for one childhood illness, hemophilia, may use up a big chunk of a state's Medicaid budget, a new study out of California shows. The researchers found that treatments for hemophilia – a rare, inherited disorder in which blood does not clot normally – accounted for the largest share of spending on outpatient drugs among publicly insured children in ...
Posted 10 Oct 2008 by Drugs.com
FRIDAY, Oct. 10 – The U.S. Food and Drug Administration has approved Kogenate FS to help reduce bleeding episodes and prevent joint damage in children with hemophilia A, the most severe form of the disease. Hemophilia occurs when a protein that's needed for blood to clot is either deficient or missing entirely. Kogenate FS is a genetically engineered version of the deficient protein, known as ...
Further Information
Related Condition Support Groups
Advate Patient Information at Drugs.com