Recent Press & Awards
Drugs.com Pill Reminder featured on Fox TV, Orlando
Our popular Pill Reminder app was featured on WOFL Fox 35 Orlando recently. Here's what they had to say…
Download the Drugs.com Pill Reminder App for iOS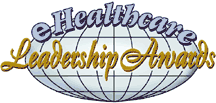 2012 eHealthcare Leadership Awards
Drugs.com received a Platinum Award for "Best Health/Healthcare Content" for a second year in a row.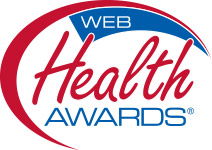 2012 Winter/Spring Web Health Awards
Drugs.com was awarded MERIT for its website and GOLD for the Pill Reminder App. A panel of 32 experts in digital health media served as judges and selected gold, silver, bronze, and merit winners from nearly 600 entries.

2012 Webby Awards Honoree
Drugs.com was selected as an Official Honoree. Of the 10,000 entries submitted to the 11th Annual Webby Awards, fewer than 15% were distinguished as an Official Honoree.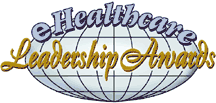 2011 eHealthcare Leadership Awards
Drugs.com received a Platinum Award for "Best Health/Healthcare Content".

2011 Webby Awards Nominee
Drugs.com was once again selected to be a top 5 finalist in the Health category for the 15th Annual Webby Awards. With nearly 10,000 entries submitted and fewer than 700 being distinguished as Official Nominees, this nomination represents the high standards we set at Drugs.com to deliver accurate and detailed drug information.

2010 Horizon Interactive Awards
Drugs.com was awarded BRONZE in the category of "Consumer Information - Websites".

2010 Webby Awards Nominee
Drugs.com was nominated for a prestigious Webby Award for the second year running. To again be judged among the Internet's top 5 health websites was indeed an honor.

2009 Webby Awards Nominee
Drugs.com was one of only five websites that were nominated for the 2009 Webby Awards in the Best Health Website category.
2008 eHealthCare Gold Award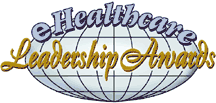 Drugs.com wins best care/disease management site for Mednotes.
The response to the 2008 eHealthcare Leadership Awards was overwhelming. Over 1,100 entries were received from a wide range of healthcare organizations.
Organizations had the opportunity to enter under one of 17 classifications so that they could compete against others of comparable type, size, and resources. There were 12 different Award categories.
This leading awards program exclusively recognizes the very best Web sites of healthcare providers, health plans, healthcare associations, online health companies, pharmaceutical/medical equipment firms, suppliers, other healthcare organizations, and business improvement initiatives. These awards highlight the Internet's role in achieving an organization's business objectives and recognize the hard work that has gone into creating outstanding health Web sites.
Winners were recognized during a special presentation at the Twelfth Annual Healthcare Internet Conference held November 10-12, 2008 in Orlando.
Mednotes featured on CBS 8, "Managing The Medicine Cabinet In Your Household"
According to the Institute of Medicine of the National Academies, 1.5 million Americans are injured by medication errors every year. News 8 talks to America's Safety Mom about how to avoid medication mistakes.
In every busy household there are bills, chores and countless to-do lists. That's why safety experts say take a moment to make sure someone is managing the medicine cabinet.
If your cabinet is cluttered with multiple medications and you've got a big family like Alison Rhodes, it's time to get organized.
"What I say is get those bright colored stickers from an Office Depot or a Staples and assign each child a different color, so at least you know which drug is for which child," Alison Rhodes said.
Known as the "Safety Mom", Alison travels the country telling mothers how to protect their children.
"I'm not a big technology person you know, I know enough to be dangerous," she said.
Logging on to Drugs.com, Alison uses this website to keep track of her family's medications, and even receive FDA alerts.
"Just this morning my son and I got an alert on Drugs.com that with my son's medication he shouldn't be taking it with cola or caffeine, he should only take it with milk or orange juice. I was never told that, I never would have known," she said.
Alison says Drugs.com is a strong resource that reminds parents to have their kids finish a full cycle of antibiotics, not to ignore expiration dates, as well as the danger of sharing medications.
"You don't want to, even if the symptoms sound the same. You really want to check with your family practitioner," she said.
Alison says parents need to become their children's health advocate, and by doing their homework, informed parents are then able to discuss possible alternatives with pediatricians.
"They may be on one medication but you may come in and because you've looked at Drugs.com and say 'Hey I know about this other medication, talk to me about this,'" Alison said.
If you sense an urgency from Alison regarding child safety, it's because she experienced the tragedy of losing her first child to Sudden Infant Death Syndrome.